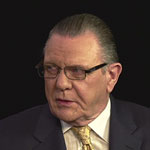 A retired four-star general, John M. (Jack) Keane completed thirty-seven years of public service in December 2003, culminating as acting chief of staff and vice chief of staff of the U.S. Army. As the chief operating officer of the army for four and half years, he directed one million, five hundred thousand soldiers and civilians in 120 countries, with an annual operating budget of $110 billion. General Keane was in the Pentagon on 9/11 and provided oversight and support for the wars in Afghanistan and Iraq. General Keane played a key role in recommending the surge strategy in Iraq. Currently he is the chairman of the Institute for the Study of War.
General Keane is a career infantry paratrooper, a combat veteran of Vietnam, decorated for valor, who spent much of his military life in operational commands where his units were employed in Somalia, Haiti, Bosnia and Kosovo. He commanded the famed 101st Airbone Division (Air Assault) and the legendary 18th Airborne Corps, the Army's largest war fighting organization.
Military awards Keane has received include two Defense Distinguished Service Medals, two Army Distinguished Service Medals, the Silver Star, the Bronze Star, the Joint Chiefs Service Badge, the Humanitarian Service Medal, five Legions of Merit, Ranger Tab, Combat Infantryman Badge, Master Parachutist Badge, and Air Assault Badge.
General Keane graduated from Fordham University with a Bachelor of Science degree in Accounting and a Master of Arts degree in Philosophy from Western Kentucky University. He is a graduate of the Army War College and the Command and General Staff College.