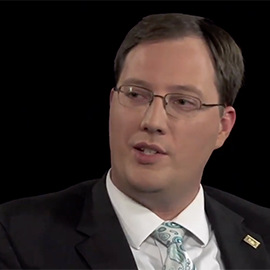 Adam White is a research fellow at the Hoover Institution, based in Washington, DC, writing on the courts and the administrative state for such publications as The Weekly Standard, The Wall Street Journal, Commentary, The Harvard Journal of Law & Public Policy, and "SCOTUSblog." He is a contributing editor with National Affairs, The New Atlantis, and City Journal, and a contributor to the Yale Journal on Regulation's blog, "Notice and Comment."
Prior to joining Hoover, he was an adjunct fellow at the Manhattan Institute.
In addition to his research and writing, he practiced law with Boyden Gray & Associates, writing briefs on constitutional and regulatory issues in the Supreme Court and various other federal courts. (He continues to be "of counsel" to the firm in three pending cases involving the Consumer Financial Protection Bureau and the Federal Communications Commission.) Previously, he was a senior associate with Baker Botts, working on various constitutional and regulatory matters, including energy infrastructure regulation.
In 2015 he was appointed to the leadership council of the American Bar Association's Section of Administrative Law and Regulatory Practice, where he co-chairs the Judicial Review committee and co-directs its Supreme Court Series. He also is a member of the executive committee of the Federalist Society's Administrative Law & Regulation Practice Group.
He received his J.D. (cum laude) from Harvard Law School, and his B.B.A. (economics) from the University of Iowa College of Business. He clerked for Judge David B. Sentelle of the U.S. Court of Appeals for the D.C. Circuit.
(From the Hoover Institution).